I bought
this Super Cute
paper piecing pattern the other day and decided that since I am going to be very busy at work over the next month I would get stuck into it today.
I have only done paper piecing once before so I had to get my head around putting all the fabric in the right spot and on the right angles but it was really rather easy and quite quick.
I have to get on with the cleaning and shopping now but thought I would pop in here with some pics of the top finished. I can't wait to sit down and stitch on the eyes and nose and put it all together.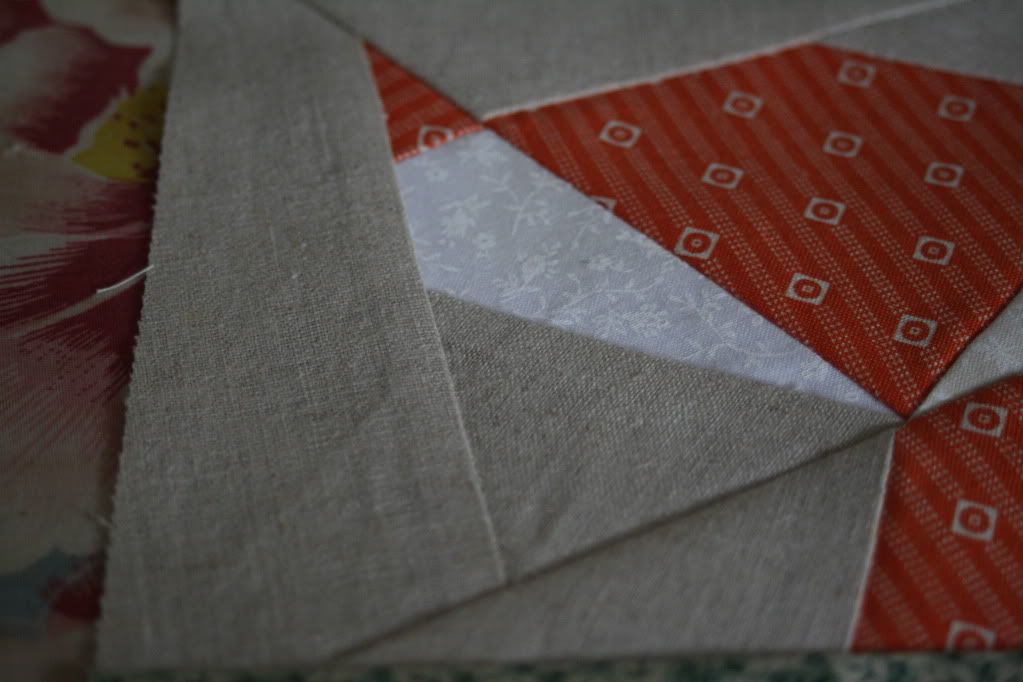 Mr Fox was easy to do but how long will it take me to finish??????????? I have a started quilt blocks pile that is getting bigger.
Pattern was from
Artisania
and she has some gorgeous patterns and some great tutorials, go check it out!
Cheers
SUZ