I picked up this fabric as a flat fat from Spotlight and thought it would work perfect as a star block.
This time I cut my squares 6 inches (instead of 4 inches) to make the complete block perfect for a pillow size.
I still have to finish off the pillow but the top is complete and I have a nice purple to go on the back as the little girl I intend on giving this to LOVES purple.
I love how it has come out with the hand quilting around the edge and since it was a smaller size I used fusible batting which means quick and easy and no pinning.
Will get back in with some more pictures of the finished product, as soon as I finish it.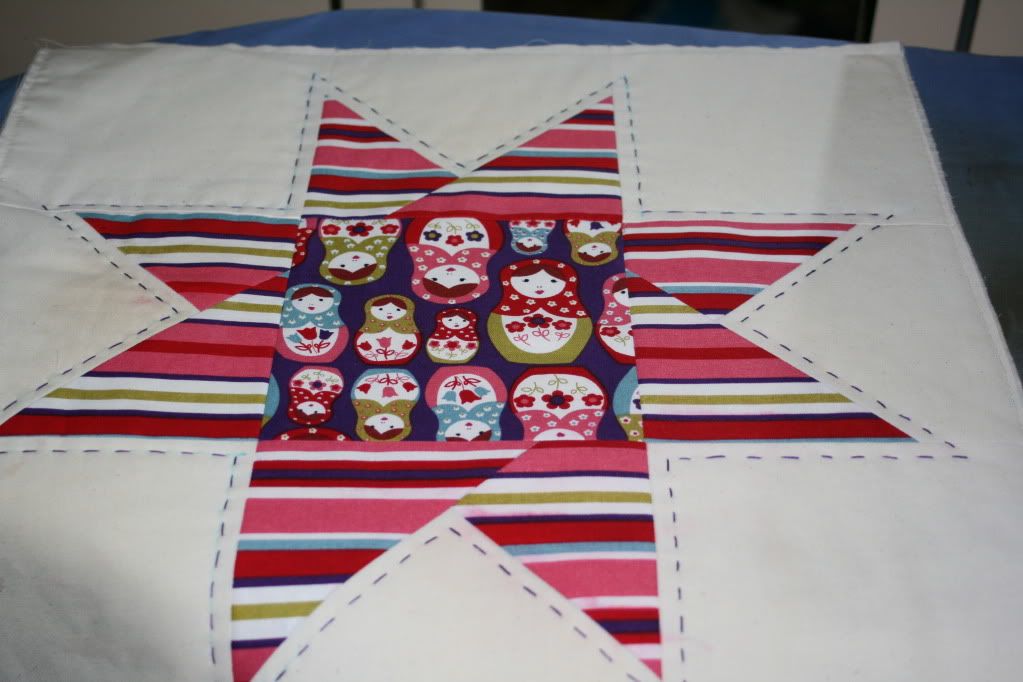 Cheers Suz