It's party season here at the moment. My sons friends are all turning 4 and Mr. J's turn is coming up soon. I have been in kids party planning mode and I'm loving it!
We have decided on the party theme (Ben 10), food and games but I'm yet to decide upon something to put in the party bags at the end of the day. I know I want something that is handmade and budget friendly but that's where my mind goes blank. I have done some Internet searching for inspiration and found a few good ideas. Although I haven't finalized what I am going to make, my creative juices are certainly flowing.
Here are 10 of the handmade favors I found in my travels.
A Little Collage Bag - Lovely Design
Ninja Dolls - Craft Interrupted
Noise Makers - Martha Stewart
Pencil Toppers - One Crafty Mumma!
Ribbon Rings - ikat bag
Wands - ikat bag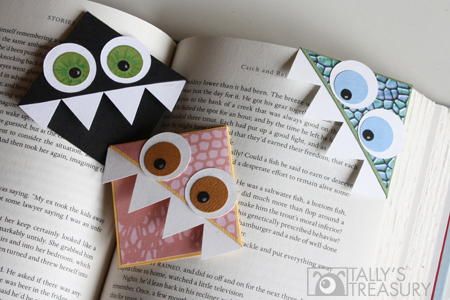 Monster Bookmarks - Tally's Treasury
Mushroom Pencils - Scissors, Paper, Wok
Beaded Bracelet - Mia's Craft Ideas